Webmail system
With the further popularization of the Internet, more and more business on E-mail. Enterprise email has been paid great attention in the enterprises and institutions, it is not only convenient for unified enterprise image, enterprise strength, more business for its low cost, high efficiency, bring more opportunities for the development and breakthrough. For security technology/reserve environment is relatively weak most of the companies, data storage and transmission in the process of mail, threats to information security, email, a large number of the network are controlled by listening, exposure to commercial secrets; An endless stream of spam, viruses, mail and malicious attacks will be blocking the normal use of mail system. Thus, the enterprise mailbox need a more stable performance, transmission security, with secondary development ability, can be flexible to enterprises in different stages of development on the properties of the mail server application requirements of good mail server.
1.Stable and efficient, safe and reliable

In accordance with the need of the height of the corporate E-mail information security confidentiality, Loogear E-mail Mail system combined with the Mail gateway strong anti-virus, anti-spam module, email transmission encryption, and monitoring, system backup, archive management, load balancing a number of technical measures, such as from a Mail system running stable security, to Mail information security, and surveillance archive storage. From the inside out to many link monitoring defense system, fully guarantee the safety of the mail system uninterrupted operation.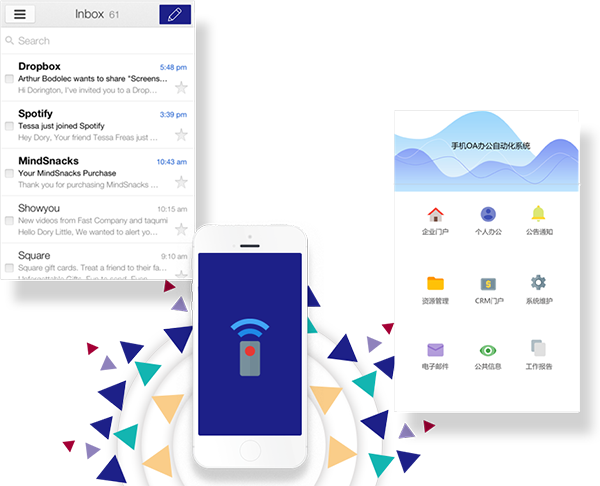 2.Live deployment, on-demand extension

Loogear-Mail system fully consider the enterprise diversification demand, according to the specific situation of the enterprise application, tailor secondary development scheme for the customer, as well as the integration of collaborative office software docking: such as OA, CRM, mobile phones, E-mail, etc. All-round improve office efficiency, and become an important part of enterprise information integration.
3.Improve the system, quality service

Independent research and development Loogear-MailCustomer service platform, installation, use and maintenance of mail system provided a convenient communication platform, to quickly solve customer problems, make real-time response to potential damage factors in advance. Senior technical staff and provide one-on-one professional services。

Loogear-Mail Familiar with different business needs, providing personalized solutions.

Loogear-Mail Server development since 5 years, in the service of hundreds of enterprises, has a depth analysis on domestic enterprise management requirements, to provide users with stable and the service at the same time, also accumulated a lot of features of research and development, by the broad masses of users praise.
Many domain name
Loogear-Mail WebMail management system for multiple domain name, login is equipped with a separate entrance and background management, individual domain names are free to customize interface, independent management.
E-mail monitoring
By the administrator to set a single or multiple mail all receiving or transmitting automatic CC to a mailbox; In order to get the most stringent information control. Automatic control system, the monitored person is unable to intervene.
Mail access
In order to prevent the company's secrets leaked out, and the system administrator can set some outgoing E-mail permissions to strengthen its security, but this does not affect normal receiving to the general.
Mail gateway
Some companies use both internal and external mail mail; And hope that email account with the internal Windows Domain account integration; Also some companies don't have broadband Internet access, just regular dial-up access. In the face of such situation, general enterprise post-office is powerless. And Loogear E-mail Mail gateway can be a very good solution to this problem. Please contact us for more information.
The global distribution function
Global distribution is different from our general distribution only in Outlook I used in this machine. Global distribution lists several email form a virtual email address. To the virtual address of the email, group members can be received. Using a global distribution, is particularly suited to the needs of the enterprise management. Companies can set each department to a group, such as sales@yourcompany.com, so only need to mail to this address, all sales can be received. The sender does not need to remember the E-mail address of each sales, also not affected by personnel changes.
System has the function of DIY
Different enterprises have their own corporate culture and work habit, Loogear E-mail Mail system of DIY function are free to login screen, LOGO design, replace the front desk module captions, multiple Windows interface control at the same time. Almost all of the modules can be any combination according to user's specific needs, not only deepened the employee's perception of the corporate image, is more effective to avoid software office efficiency delay phenomenon during the trial.
Index parameters
Multi-thread remote delivery, local deliveries
Multi-threaded concurrent post several dynamic adjustable, can adjust according to the bandwidth of the network and host performance, ensure efficiency to the speed of delivery and 100% to the resource utilization;
Mail system minimum permissions to run
Support the mainstream standard protocol
通讯协议:SMTP、ESMTP、POP3、IMAP、LDAP、MIME、DNS、UUCP等 安全协议:SSL、PGP、VPN、DES等 存储技术:SAN、NAS、NFS等
关系数据库:支持Oracle、Mysql、Sybase、SqlServer、DB2等 目录数据库:LDAP
Index parameters
Multi-thread remote delivery, local deliveries
Multi-threaded concurrent post several dynamic adjustable, can adjust according to the bandwidth of the network and host performance, ensure efficiency to the speed of delivery and 100% to the resource utilization;
Mail system minimum permissions to run
Each process to run different permissions, absolute safety guarantee system;
Support the mainstream operating system
windows,linux,Mac
Support the mainstream standard protocol
Communication protocol:SMTP、ESMTP、POP3、IMAP、LDAP、MIME、DNS、UUCP等;
Security protocols:SSL、PGP、VPN、DES等
Storage: SAN、NAS、NFS等
Support the mainstream database
A relational database:支持Oracle、Mysql、Sybase、SqlServer、DB2等
Catalog database:LDAP
Performance indicators
project
Configuration requirements
The server
Support dual Intel xeon processor, faster 1.8 GHz over ECC DDR memory
high performance SCSI RAID
Support network redundancy
Access to the router
Support dual Intel xeon processor, faster 1.8 GHz over ECC DDR memory
high performance SCSI RAID
Support network redundancy
防火墙
Number of concurrent connections:50000
VPN support
Network throughput 50Mpps
Users unlimited
Intrusion detection